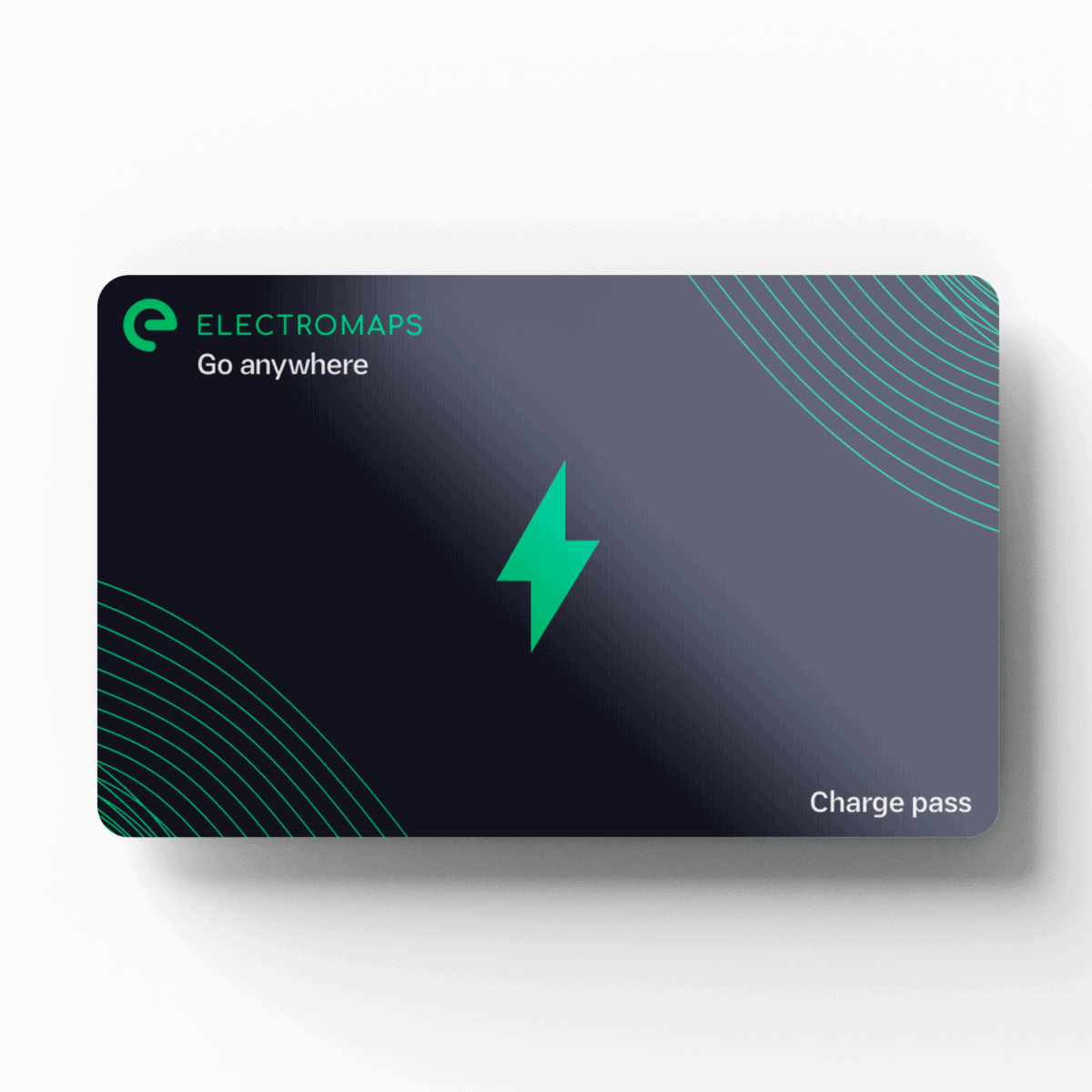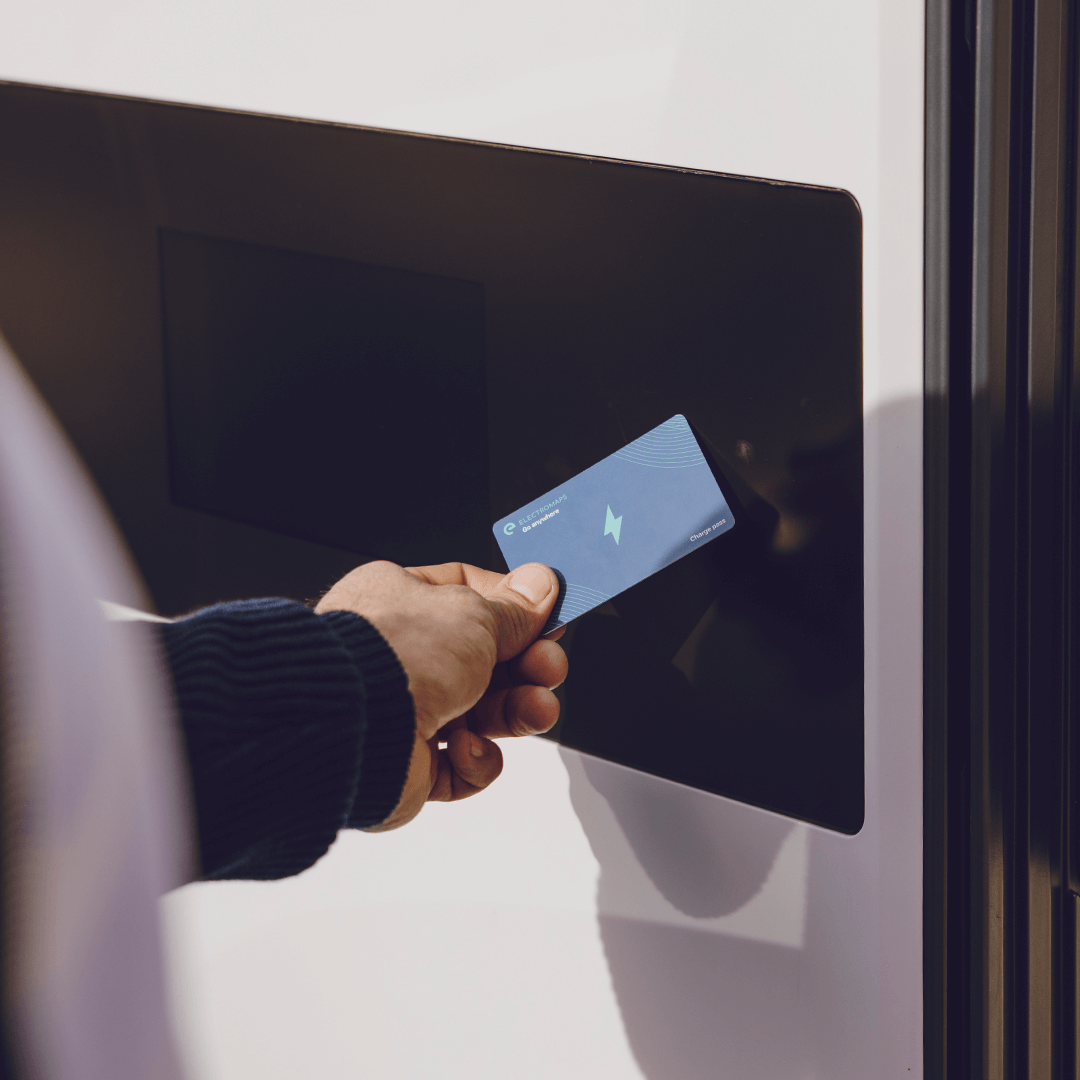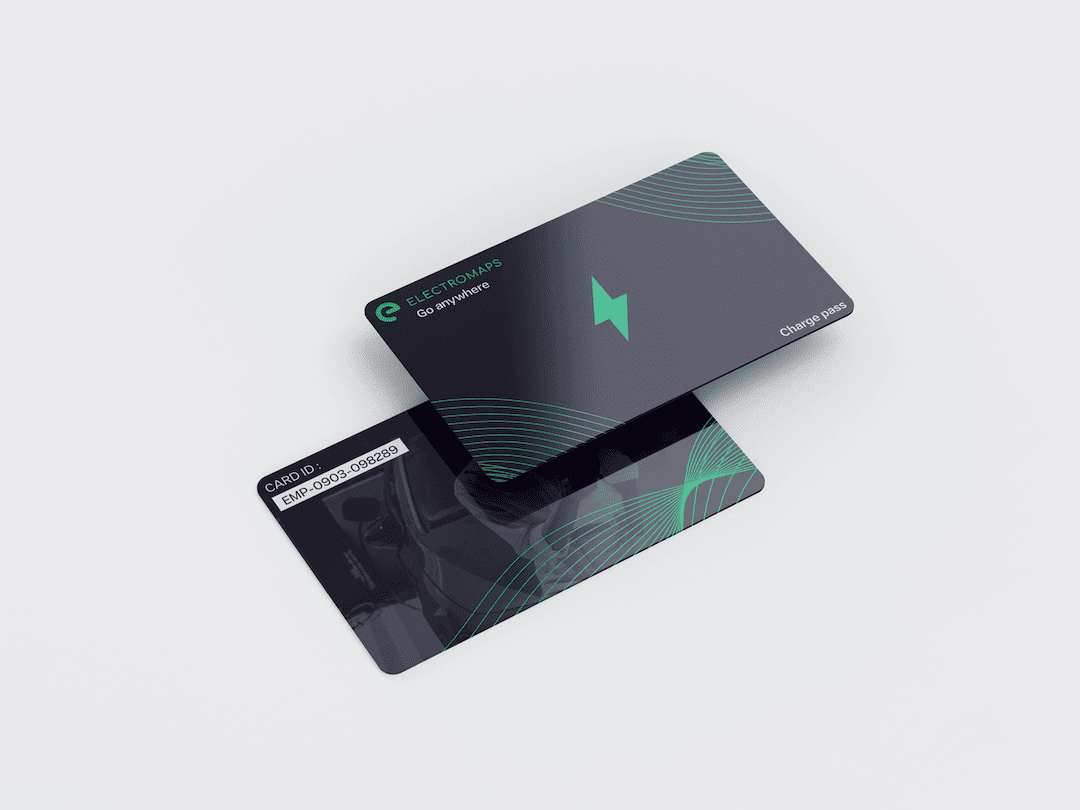 Electropass card
---
Many charging stations require a pass or an application. The electropass RFID card is a universal access solution that allows you to charge your electric vehicle on a maximum of charging networks across Europe. Very handy when the mobile coverage is poor or when your smartphone's battery is drained.
Option: you can personalise the electropass card with your company's branding. Minimum quantity: 250 units. Price: 250 euros. Please send us an email at sales@electromaps.com to order branded charging cards.
For companies, we offer discount on quantities, see below.
Buy more, save more!
Quantity
Buy 10+
Buy 30+
Buy 100+
Buy 250+
Discount
12,1€/u
10,29€/u
9,08€/u
8,47€/u
It depends on where you are. Orders processed will take 5-10 business days to arrive.